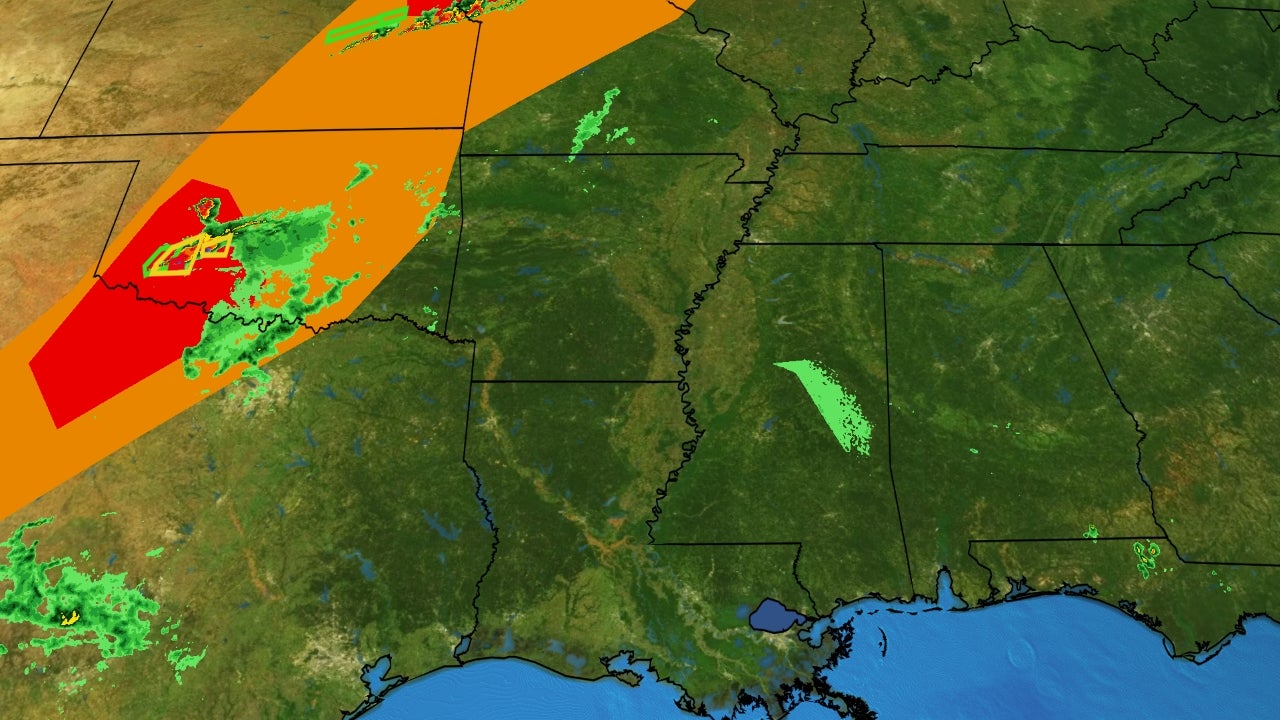 News for Thursday 071119
Compiled By Dave Graichen
Cenla Broadcasting
The state is bracing for a slow moving tropical system that's expected to drop a ton of rain and make landfall as Hurricane Barry Saturday. Ten-to-15 inches of rain is possible. National Weather Service meteorologist Tim Erickson says much of that rainfall will come between Friday and Sunday. Erickson says one concern that comes with this storm is the possibility of tornados.
Governor John Bel Edwards says be prepared for a significant rain and storm surge event from the storm system will push three to six feet of storm surge along the coasts and dump up to 15 inches of rain across parts of south Louisiana. Edwards has declared a statewide emergency. He says this is just not a south Louisiana event.
A Hurricane watch is in effect for much of the coast.
Based on current projections, Terrebonne Parish could get the brunt of what may be Hurricane Barry
State Climatologist Barry Keim says the reason this system went from nothing to a major problem is due to gulf surface temps being in the mid to upper 80s, giving the system plenty of fuel. Many streets in New Orleans turned into rivers Wednesday morning as an estimated eight inches of rain fell during a three-hour period over parts of the city.
Due to the potential for flooding, Alexandria Utility Director Michael Marcotte says the city will have free sandbags available for Alexandria residents starting today. Elderly and infirm residents may obtain pre-made sandbags from 8 a.m. until 5 p.m. at the City Compound on Industrial Park Road. Residents must show a driver's license or current utility bill as proof of residence and there is a 10 bag maximum per household. Other self-serve locations will be open at Bringhurst Park, in the parking area between Bringhurst Field and the Alexandria Zoo on Babe Ruth Drive, Cheatham Park, in the parking lot across from Peabody Magnet High School on Jones Avenue and Johnny Downs Complex, in the front parking lot off of La. Highway 28 West.
The Corps of Engineers says heavy rains and storm surge from a tropical system will push the Mississippi River to 20 feet in New Orleans, which could result in some levees being overtopped. Spokesperson Ricky Boyett says they do not expect potential over toppings to be widespread, but they've begun additional surveying to see if some areas could use reinforcement. He added that there are concerns at the moment about areas south of New Orleans.
As the storm moves westward and impacts Louisiana, parishes along the coastline are preparing. In Vermillion Parish they have issued a voluntary evacuation order for low-laying areas.
Natchitoches Parish officials report a Marthaville man died when he was ejected from and crushed by an all-terrain vehicle. The body of 54-year-old Timmy Lopez was found late Wednesday afternoon by another person riding a trail off Preston Hayes Road near Marthaville. The 911 caller said the man was dead and that his body was underneath an ATV. Authorities believe alcohol was a factor in the crash.
Sports..
SEC Media Days begin on Monday and LSU announced today that quarterback Joe Burrow, safety Grant Delpit and center Lloyd Cushenberry will join Coach Ed Orgeron in speaking with the hundreds of reporters that will be packed into the Hyatt Regency Birminngham-Winfrey Hotel.
Former LSU standout Tremont Waters has signed a two-way deal with the Celtics, who took him in the second round. That means the 21-year-old will spend most of next season playing for the Maine Red Claws, but he'll get a chance to spend a maximum of 45 days with the Celtics.
LSU baseball has confirmed the hiring of former Tulane hitting coach Eddie Smith as the Tigers new hitting coach. The Green Wave are coming off a great year at the plate as they lead the American Athletic Conference in several categories.
Tiger Rag Editor James Moran reports that LSU has also signed two more infielders, Zach Arnold from California and Zack Mathis, who hit .351 with 10 home runs and 66 RBIs at a JUCO school in California last season. Moran says Arnold and Mathis provide much-needed depth in the infield.