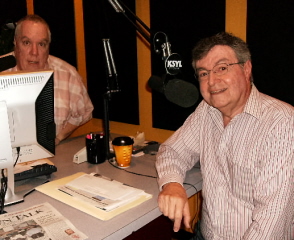 Right Click On The Day To Download. Click Start Button
On the Player Under The Day To Play Online..


If You Have Any Problems With This Section, Please Call
318-445-1234
318-445-1234 x206
God Bless America!
All Weekend Long
It's a
Political Free Zone!
Rod Noles, Kim Komando, Gary Sullivan, The "Weekend" Roundup, Leo Laporte, Art Bell, The Real Estate Show, Bill Handel, Chef John Folse "Stirin' It Up" The "Talk Radio Countdown"..