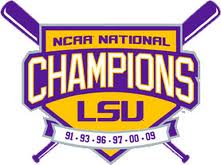 For the 5th straight game LSU scored in double figures and for the second consecutive contest the Tigers run-rule their opponent as the Bayou Bengals blanked South Carolina 11-0 in seven innings.
The Gamecocks were playing their fifth game in as many days and their pitchers looked like they were on fumes.

Third pitch of the game, Kramer Robertson, hit a home run to give LSU a 1-0 lead. Robertson finished a double away from hitting for a cycle. He singled in the second and the senior had an RBI triple in the 3rd inning.
Right fielder Greg Deichmann also had a big game. He hit two home runs and now has 19 for the season. Deichmann finished with three hits and drove in three runs.
Every starter for LSU had reached base by the third inning as the Tigers did all of their scoring in their first three innings.
All that offense helped Jared Poche win his 10th game. Poche pitched six innings, allowed two hits, two walks and one strikeout.
The only blemish for LSU was the four errors, very uncharacteristic for a team that's been very good in the field this year. Only the second time this season they've made that many errors in a game.
LSU is now 42-17. The Gamecocks are 35-25 and are on the bubble to make the NCAA Tournament.
The Tigers will play either Florida or Arkansas in the SEC Title game at 2 PM on Sunday.